Academic Faculty Appointments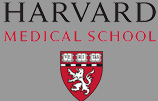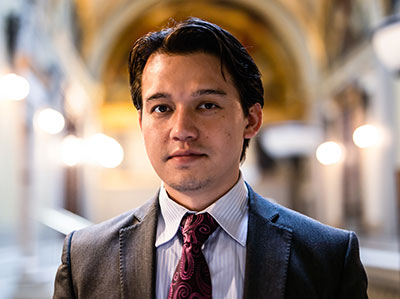 Dr. Kyle Keojampa is a graduate of Pepperdine University and the University of Texas Medical Branch School of Medicine at Galveston. His general surgery internship, Otolaryngology - Head and Neck Surgery and Facial Plastic Surgery training were completed at the Boston University Medical Center. He has volunteered on international medical missions to Honduras and Laos. In February 2011, 2012, 2013, and 2014, he led a surgical team of Lao surgeons and anesthesiologists to perform plastic, cleft lip/palate, reconstructive, thyroid, and ENT surgeries in Laos with the
Lao Rehabiliation Foundation. He has presented at numerous national meetings, and has published in a number of scientific journals, including Otolaryngology-Head and Neck Surgery, and recently authored a book chapter on nasal surgery in the textbook of Rhinology and Facial Plastic Surgery.
Prior to relocating to Los Angeles with his wife, Dr. Keojampa served on the clinical surgical faculty at both Boston University and Harvard Medical School for 5 years as a Clinical Assistant Professor and a Clinical Instructor. He was an attending surgeon at the Massachusetts Eye & Ear Infirmary and Boston Medical Center.
He currently practices at Del Rey ENT Associates & Del Rey Aesthetics Center in Marina Del Rey and Los Angeles, California and performs surgery with Saint John's Health Center in Santa Monica.
Dr. Keojampa is certified to perform plastic and reconstructive surgery of the face, eyelids, nose, head, and neck by the American Board of Otolaryngology, one of the two boards of the American Board of Medical Specialties (ABMS) to certify physicians in plastic surgery within the head and neck. Additionally, Dr. Keojampa is a Fellow of the prestigious American College of Surgeons (FACS) and a member of the American Academy of Facial Plastic and Reconstructive Surgery.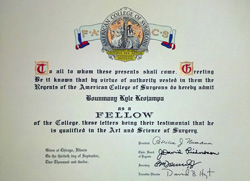 Dr. Keojampa has surgery privileges and performs facial plastic surgery at Saint John's Health Center in Santa Monica, Massachusetts Eye and Ear Infirmary, and Boston Medical Center.
Call to schedule an appointment (310) 823-4444
To learn more, please view the following educational brochures:



Articles on

Other Techniques





Patient Reviews for
Dr. Bounmany Kyle Keojampa
MD, FACS
All reviews are from verified patients booked through ZocDoc
October 7, 2014
by Laura R. (Verified Patient)

Overall Rating

Bedside Manner

Wait Time
July 23, 2014
by a Verified Patient

Overall Rating

Bedside Manner

Wait Time
Less than 6 months ago
by a Verified Patient

Overall Rating

Bedside Manner

Wait Time
May 28, 2014
by a Verified Patient

Overall Rating

Bedside Manner

Wait Time
Less than 6 months ago
by a Verified Patient

Overall Rating

Bedside Manner

Wait Time
May 21, 2014
by Ross D. (Verified Patient)

Overall Rating

Bedside Manner

Wait Time
April 2, 2014
by a Verified Patient

Overall Rating

Bedside Manner

Wait Time
Less than a year ago
by a Verified Patient

Overall Rating

Bedside Manner

Wait Time
March 26, 2014
by Caroline A. (Verified Patient)

Overall Rating

Bedside Manner

Wait Time
March 12, 2014
by John T. (Verified Patient)

Overall Rating

Bedside Manner

Wait Time
March 4, 2014
by Victoria G. (Verified Patient)

Overall Rating

Bedside Manner

Wait Time
February 7, 2014
by a Verified Patient

Overall Rating

Bedside Manner

Wait Time
February 5, 2014
by Marian D. (Verified Patient)

Overall Rating

Bedside Manner

Wait Time
January 15, 2014
by Alan S. (Verified Patient)

Overall Rating

Bedside Manner

Wait Time
December 10, 2013
by a Verified Patient

Overall Rating

Bedside Manner

Wait Time
October 8, 2013
by Alan S. (Verified Patient)

Overall Rating

Bedside Manner

Wait Time
September 20, 2013
by a Verified Patient

Overall Rating

Bedside Manner

Wait Time
September 3, 2013
by Joan M. (Verified Patient)

Overall Rating

Bedside Manner

Wait Time
More than a year ago
by a Verified Patient

Overall Rating

Bedside Manner

Wait Time
August 2, 2013
by a Verified Patient

Overall Rating

Bedside Manner

Wait Time
June 4, 2013
by a Verified Patient

Overall Rating

Bedside Manner

Wait Time
More than a year ago
by a Verified Patient

Overall Rating

Bedside Manner

Wait Time
More than a year ago
by a Verified Patient

Overall Rating

Bedside Manner

Wait Time
May 8, 2013
by a Verified Patient

Overall Rating

Bedside Manner

Wait Time
May 7, 2013
by Alan S. (Verified Patient)

Overall Rating

Bedside Manner

Wait Time
May 3, 2013
by a Verified Patient

Overall Rating

Bedside Manner

Wait Time
April 23, 2013
by Laura D. (Verified Patient)

Overall Rating

Bedside Manner

Wait Time
More than a year ago
by Amanda L. (Verified Patient)

Overall Rating

Bedside Manner

Wait Time
March 26, 2013
by Frederick Z. (Verified Patient)

Overall Rating

Bedside Manner

Wait Time
March 15, 2013
by a Verified Patient

Overall Rating

Bedside Manner

Wait Time
More than a year ago
by a Verified Patient

Overall Rating

Bedside Manner

Wait Time
More than a year ago
by a Verified Patient

Overall Rating

Bedside Manner

Wait Time
February 22, 2013
by Sheryl P. (Verified Patient)

Overall Rating

Bedside Manner

Wait Time
February 19, 2013
by Danielle H. (Verified Patient)

Overall Rating

Bedside Manner

Wait Time
January 19, 2013
by a Verified Patient

Overall Rating

Bedside Manner

Wait Time
January 18, 2013
by Gerald H. (Verified Patient)

Overall Rating

Bedside Manner

Wait Time
January 8, 2013
by Gina T. (Verified Patient)

Overall Rating

Bedside Manner

Wait Time
More than a year ago
by a Verified Patient

Overall Rating

Bedside Manner

Wait Time
November 27, 2012
by Ronald P. (Verified Patient)

Overall Rating

Bedside Manner

Wait Time
October 24, 2012
by a Verified Patient

Overall Rating

Bedside Manner

Wait Time
October 24, 2012
by Francis F. (Verified Patient)

Overall Rating

Bedside Manner

Wait Time
October 6, 2012
by Fahad K. (Verified Patient)

Overall Rating

Bedside Manner

Wait Time
October 2, 2012
by Lucille N. (Verified Patient)

Overall Rating

Bedside Manner

Wait Time
October 2, 2012
by Ramakrishna D. (Verified Patient)

Overall Rating

Bedside Manner

Wait Time
September 28, 2012
by Richard R. (Verified Patient)

Overall Rating

Bedside Manner

Wait Time
September 18, 2012
by a Verified Patient

Overall Rating

Bedside Manner

Wait Time
September 18, 2012
by Gina T. (Verified Patient)

Overall Rating

Bedside Manner

Wait Time
August 31, 2012
by Natalya L. (Verified Patient)

Overall Rating

Bedside Manner

Wait Time
August 22, 2012
by a Verified Patient

Overall Rating

Bedside Manner

Wait Time
August 8, 2012
by Emma F. (Verified Patient)

Overall Rating

Bedside Manner

Wait Time
August 3, 2012
by Jaime M. (Verified Patient)

Overall Rating

Bedside Manner

Wait Time
August 3, 2012
by John H. (Verified Patient)

Overall Rating

Bedside Manner

Wait Time